AXA Gulf, the GCC-based entity of French insurance giant AXA, opened its Bahrain-based seven-storey 6,000m2 headquarters, with the company having told Construction Week that Charilaos Apostolides Bahrain — referred to as Chapo Bahrain — was engaged as the main contractor for the project.
Chapo Bahrain was formed in 1982 as a joint venture between Bahraini family-owned YBA Kanoo Group and Cyprus-based international contractors, Charilaos Apostolides Public Ltd.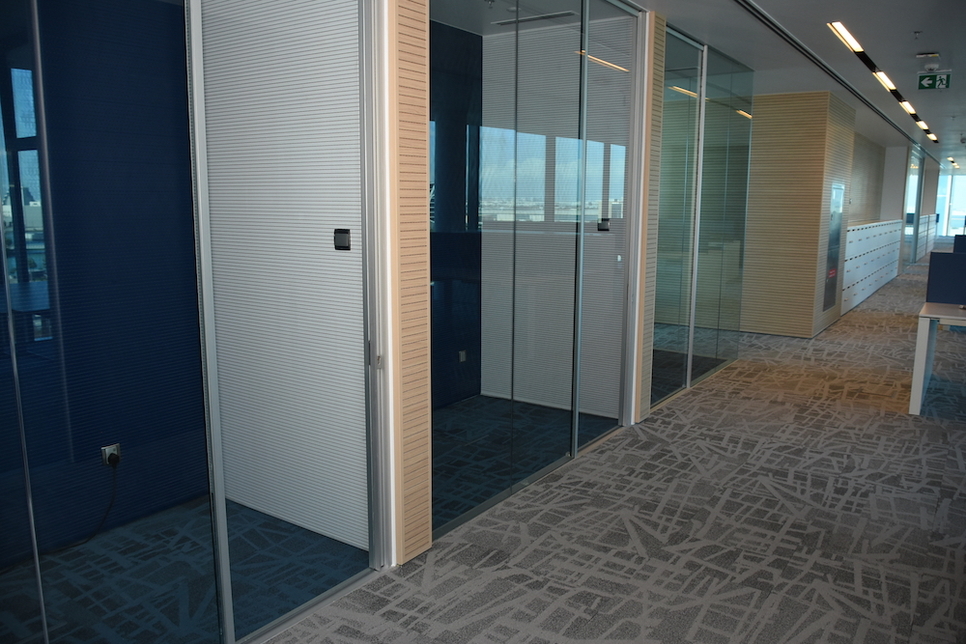 Nicosia, Cyprus-headquartered A. Eracleous, an electrical Installations contracting firm with operations in the UK and Bahrain was appointed as the mechanical, electrical, and plumbing (MEP) contractor. Meanwhile, EMGA was the main consultant, with MEEB acting as the MEP consultant.
EMGA also provided services for the headquarters as the lead designer and the architect of record. Construction consultancy Linesight was appointed as the project manager for the project.
AXA told Construction Week that construction work on the Bahrain Bay-based headquarters began on 31 July 2017.
According to the insurance service provider, during peak construction period 295 workers were deployed on the site and an average of 148 workers worked at the construction site per month. Together these workers have recorded 867,243 Lost Time Injury-free man-hours at the site.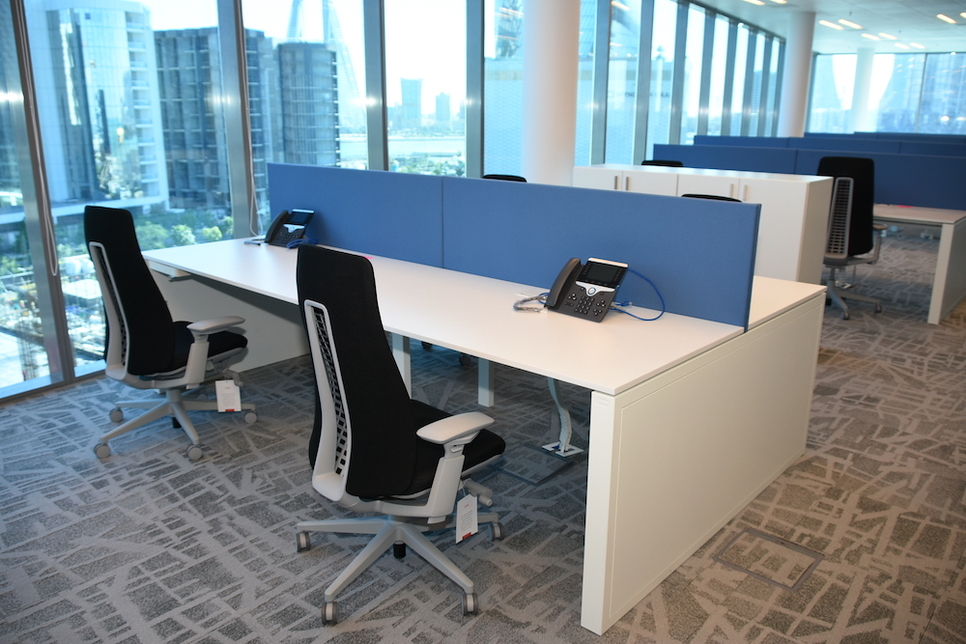 Construction activities at the site were supported by one tower crane that was supplied by Crystal Maintenance and one mobile crane by MMETc.
Site offices at the construction site were modular buildings that were supplied by the main contractor Chapo Bahrain.
AXA picked Falcon Cement by Kingdom Readymix as the supplier for cement; Pilkington from Intraco UAE & White Aluminium Bahrain for glass; Danube Bahrain for wood.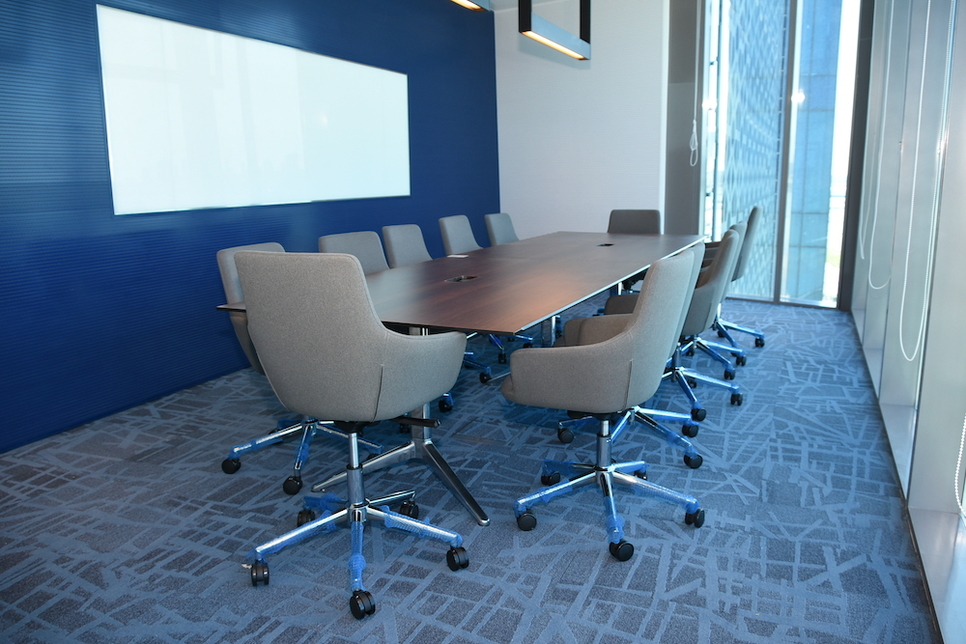 Additionally, marble and stone cladding was supplied by Sarmat; carpet by Universal Enterprises; epoxy flooring by Jotun and Aradous; and tiles by Al Etihad Trading. Jotun was also the supplier of paint.
Wooden cladding was provided by Fantoni and Chapo; steel by Al Ahlam, Haji Hassan, and Unitech; façade by Aluminium Services; and MEP system — particularly air conditioning units by York from Almoayyed Air Conditioning.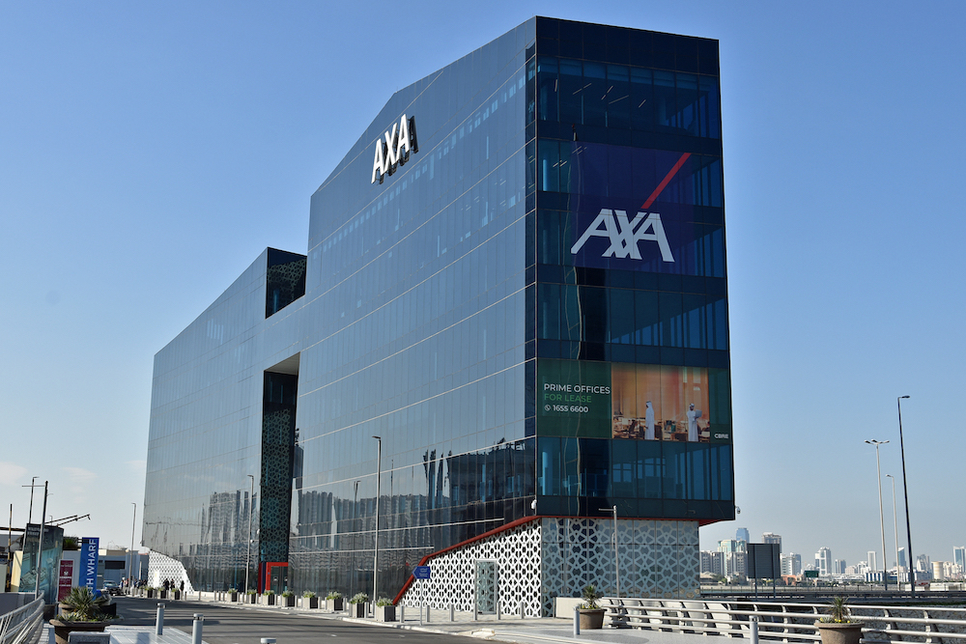 AXA's Bahrain headquarters has been designed as a leadership in energy and environmental design (LEED) building.
---
---
---
Related Articles
The editorial staff of
Bahrain Today
would like to give all of its readers from Gulf and Bahrain and the whole world the opportunity to participate actively in the development of the website! If you have something interesting, fun, scandalous - just something worth to be seen from more people. Capture it and
share it in the Bahrain Today
with a short text.
---
Do you have information you want to reach our readers?
---
You can subscribe to our Facebook, Twitter and Google pages or use our RSS feed channel to always read the most important news about Bahrain, the Gulf and the world.