Due to the recent spike in Covid-19 cases, the National Taskforce for Combatting Coronavirus have recommended additional measures, effective from 7th February until 20th February 2021.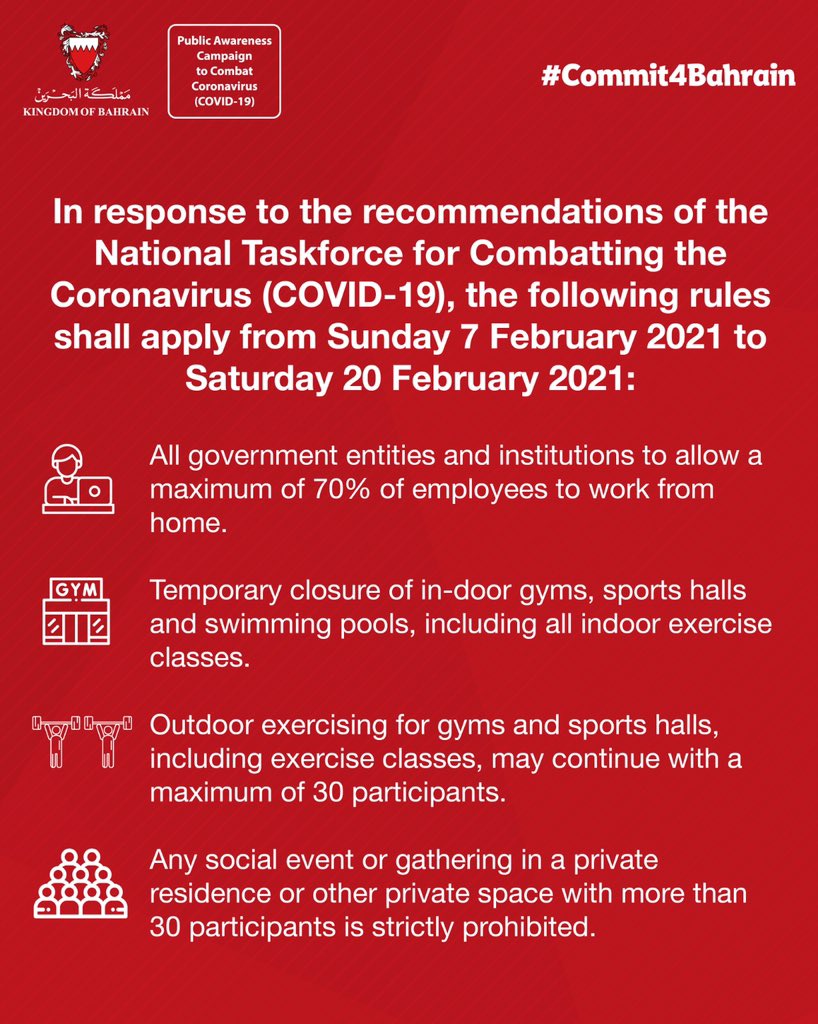 ---
---
---
Related Articles
The editorial staff of
Bahrain Today
would like to give all of its readers from Gulf and Bahrain and the whole world the opportunity to participate actively in the development of the website! If you have something interesting, fun, scandalous - just something worth to be seen from more people. Capture it and
share it in the Bahrain Today
with a short text.
---
Do you have information you want to reach our readers?
---
You can subscribe to our Facebook, Twitter and Google pages or use our RSS feed channel to always read the most important news about Bahrain, the Gulf and the world.